Today,
Tellago Studios
has released the first version of "
SO-Aware Test Workbench
". With this new tool, Tellago Studios is bringing service testing world closer to developers. This tool allows you to use SO-Aware service repository to execute both functional and load tests. You can even create your local projects, and later export these to SO-Aware. For an endpoint.tv episode on this tool, you can click
here
. Here's how easy it is to use this tool, after you install and open it, you can browse to your SO-Aware service repository in order to use the service and test configurations.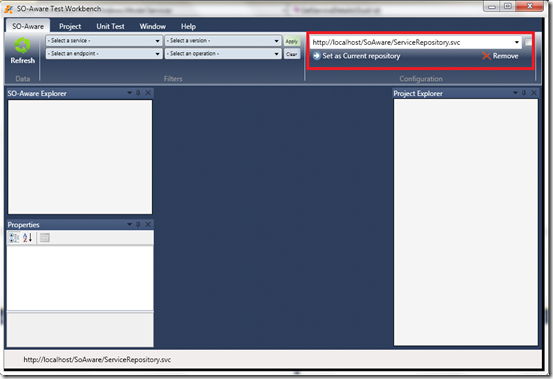 Use the SO-Aware explorer to browse your services, and your tests.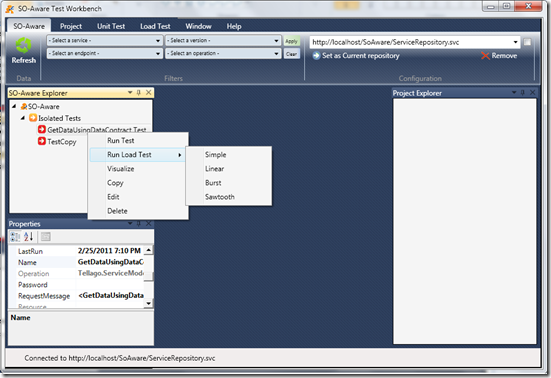 Pick from one of the following options:
Run Test: run the test and visualize the result from this option.
Run Load Test: pick from one of our 4 different types of load test and watch the results in real-time as the tests are executing.
Visualize: See the historical records of the test executions stored in SO-Aware.
Copy: copy one or more tests from your SO-Aware explorer into your local Project.
Edit: edit the test from this tool and save the changes to the service repository.
Delete: remove the test from the service repository.
So if you don't have SO-Aware already, you can download the express edition and give it a try!
---