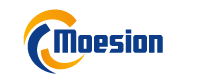 I am very excited to be writing this post, since we have been working very hard on getting this new product out. Moesion was the most challenging, innovative and cool projects that I have ever participated in.
So what is Moesion?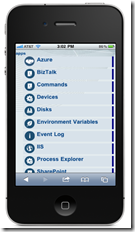 Moesion is a cloud based platform that brings mobility to the IT world. With Moesion you can do all kinds of stuff to manage your servers from your phone, tablet or desktop. Instead of a "remote desktop" solution that never fits well in mobile devices, we managed to create a touch-first interface with a great user experience as the main goal.
How did we do it?
It merges cool new technologies like HTML 5, PubNub and of course Azure, this project has "cool" written all over it! With HTML 5 we were able to provide excellent user experience in the mobile ecosystems like smart phones and tablets, matching the native apps capabilities like touch, rotate and even swipe!
How can you get it?
Subscribe now for a beta access in www.moesion.com!
---